Demand
Pretty Ricky in Memphis, Tennessee
Fans of
Pretty Ricky
in
Memphis, Tennessee, USA
are joining together to Demand that
Pretty Ricky
perform in Memphis, Tennessee, USA. Chat with other
Pretty Ricky
fans in
Memphis, Tennessee, USA
below and get your friends to join by using the share buttons above. Spread the word by putting a
Demand it! widget
on your MySpace or blog.
Why should Pretty Ricky come to Memphis, Tennessee, USA?
Demand details: Pretty Ricky in Memphis, Tennessee, USA
Featured comment
babyroc_n_901 writes:
HEY MY NAME BRIAUNA B.K.A BREBRE...-N- I REALLY LOVE PRETTY RICKY THEY'RE SOO FYNE AND TALENTED.I HAVE SEEN THEM AT EVERY CONCERT IN MEMPHIS AND UNFORNATELY I HAVEN'T BEEN ABLE TO MEET THEM YET.I LOVE PRETTY RICKY SO MUCH AND TO HAVE THEM COME BACK TO MEMPHIS AND HAVE SOMETHING UP CLOSE AND PERSONAL,WOULD MEAN EVERYTHING TO ME!!! IF U CAN DO THIS OR MAKE IT HAPPEN-N- IF PRETTY RICKY READING THIS PLEASE GET AT ME:SPARKLINGGOLD89@YAHOO.COM SO FAR WE DOING A GREAT JOB KEEP IT UP YA'LL.WE GOTTA GET ON DA HOTLINE...

~BREBRE~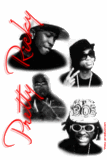 PRETTY RICKY BABY!!!
More about this performer
Pretty Ricky
Pretty Ricky "Demand it!" Widget
Customize and post one on your website, MySpace page or blog.